Wishes ending at the Magic Kingdom
This week marks the last week to see Wishes at the Magic Kingdom.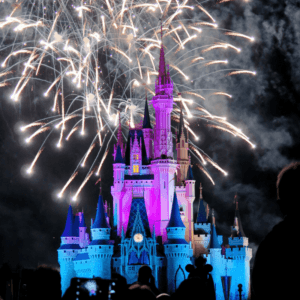 Debuting in October of 2003 at Walt Disney World, this nightly fireworks display has been a fan favorite. Its final night will be Thursday, May 11, 2017.
The show tells the story of Disney's character's wishes. Jiminy Cricket and the Blue Fairy host the show. As the character work thru their wishes, Cinderella's castle will change colors. Tinker Belle also makes an appearance as she flies from the tallest spire of the castle.
Over the years Wishes has been the backdrop for many memories made by millions of people. The most popular event is a marriage proposal. Thousands have said their 'I Do's" with the fireworks with the spectacular backdrop.
Beginning on Friday, May 12, 2017, the newest of the fireworks displays Happily Ever After will begin.
What are your favorite memories of Wishes?