Orlando in September 2019 - A Guide to What's On in Orlando & Kissimmee
Kissimmee & Orlando in September 2019
Orlando in September is one of our favorite times of the year. The humidity has dropped, the weather is still gloriously warm, it's foodie heaven and it's Halloween season too.
Yep, like everything else, Halloween comes much earlier here in Central Florida. Halloween might not be until October 31st for the regular world, but it's been in full swing since Mickey's Not-So-Scary Halloween Party kicked off on August 17th. See our full Halloween Guide.
For culinary events, Orlando in September is the tastiest month to visit - there's Magical Dining Month AND Epcot Food & Wine Festival.
And we all know calories don't count on vacation.
Events in Kissimmee & Orlando in September:
Epcot Food & Wine Festival
Take your taste buds on a trip around the world in Orlando in September. There will be over 35 individual market places around Showcase Lagoon offering bite size snacks, desserts and beverages during the Epcot International Food & Wine Festival.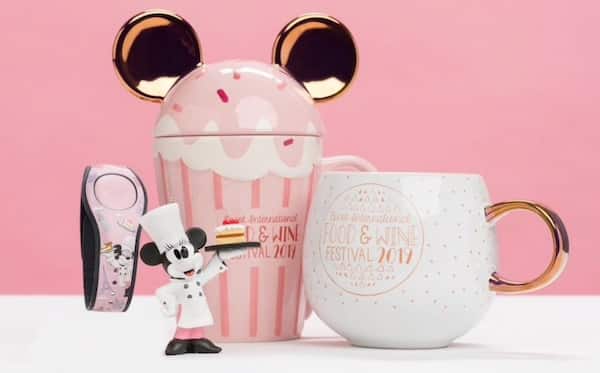 Join thousands of foodie fans to savor unique food and wines from around the world.

The icing on the cake? You can Eat to the Beat concert series showcasing world-famous, chart topping solo artists and bands.
When:  August 29th to November 23rd 2019
Where: 200 Epcot Center Dr, Orlando, FL 32821
Web: Epcot International Food & Wine Festival
---
Mickey's Not So Scary Halloween Party
The spookiest not so scary party around! Lots of tricks and treats all night long. Brand new fireworks spectacular, new characters in parades and new ride overlays.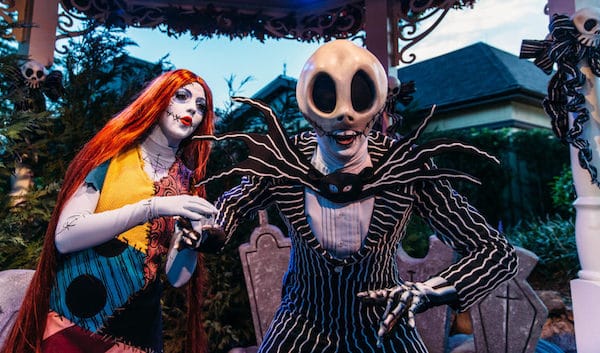 September dates: September 2, 6, 8, 10, 13, 15, 17, 20, 22, 24, 27, 29
Web: Mickey's Not So Scary Halloween Party
---
The Great Irish Hooley 
Spend Labor Day Weekend celebrating Irish style. Raglan Road at Disney Springs is home to this unique Irish Festival showcasing Irish music and dance. Great family entertainment for all ages with the best of Irish food and beverages.
Live music performed by popular Irish bands. There is no cover charge.
When: August 30th to September 2nd
Where: Raglan Road, Disney Springs, Lake Buena Vista.
Web: Great Irish Hooley
---
Magical Dining Month
Orlando in September is the perfect time to visit for culinary fans. Magical Dining Month is an awesome month-long opportunity to dine at some of Central Florida's premier restaurants at a fraction of the menu price.Over 100 restaurants will offer diners a 3 course gourmet dining experience for a fixed price of $35 per head.
Organized by VisitOrlando, a dollar of every meal is donated to Freedom Ride and BASE Camp Children's Foundation.
When: August 23 - September 30, 2019
Where: Multiple Locations - see link below
Details: Magical Dining Month
---
Halloween Horror Nights at Universal
Orlando in September is a horror fest at Universal Studios. Halloween Horror Nights are definitely not for the faint hearted and not really suitable for children.
The streets in the evenings transform into a monsters' paradise ready to create heart pounding horrors.
34 select nights between September 15th and November 4th featuring Haunted Houses, Scare Zones and live shows.
When: Halloween Horror Nights Dates 2019:
September 6, 7, 8, 12, 13, 14, 15, 18, 19, 20, 21, 22, 25, 26, 27, 28, 29
October 2, 3, 4, 5, 6, 9, 10, 11, 12, 13, 17, 18, 19, 20, 23, 24, 25, 26, 27, 29, 30, 31
November 1, 2
Where: Universal Studios Orlando, 6000 Universal Blvd, Orlando, FL 32819
Web: Halloween Horror Nights
---
SeaWorld Craft Beer Festival
Calling all craft beer fans. This one's for you. And foodies too! The SeaWorld Craft Beer Festival features over 100 craft beers. Breweries from all over Central Florida will be showcased, along with some national and international brands.
There will also be 10 themed food marketplaces offering an array of unique menu items.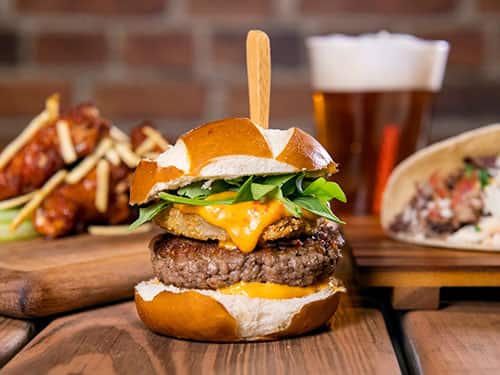 Festival Lanyards are available available: 8 sampler at $40 and 12 sampler at $54.
When: Weekends -  September 7th to October 27th 2019
Where: SeaWorld, 
Web: SeaWorld Craft Beer Fest
---
Lakeridge Winery Wine and Cheese Festival
The Wine and Cheese Festival offers wine and beer bars and a food court with a range of offerings. There are also complimentary wine and cheese pairing samples.
Complimentary Winery Tours and wine tasting is also available.
Live music is featured on the outdoor stage. There's also live music in the indoor Wine & Cheese Bar.
Entry is $10, children 12 and under are free.
When: September 14th and 15th, 2019
Where: Lakeridge Winery & Vineyards, 19239 U.S. 27 North, Clermont, Florida 34715.
Web: Lakeridge Wine & Cheese Festival
---
Howl-O-Scream at Busch Gardens
Howl-O-Scream is Tampa Bay's premier Halloween event. Select nights from September 20 through November 2nd 2019 with tormenting surprises around every corner and unexpected scares.
Haunted Houses, Scare Zones and terrifying creatures patrolling the dark streets and alleys. Waiting to pounce on unwary travelers. And you! Escape will be nearly impossible, if at all. If that is not enough horror for one night, dare you take on Florida's top thrill rides in the dark? Will the screams coming all night be coming from you?
When: September 20, 21, 27 and 28
October 4, 5, 6, 10, 11, 12, 13, 17, 18, 19, 20, 24, 25, 27 and 31
November 1, 2 2019
Where: Busch Gardens, 10165 McKinley Dr, Tampa, FL 33612
Web: Halloween at Busch Gardens
---
SeaWorld's Halloween Spooktacular
Spooktacular is fun for all the family at this daytime event. Meet favorite Sesame Street stars including Elmo, The Count, Cookie Monster and other friends. The not-so-spooky live shows are great for kids and/or they can trick or treat for candy and other tasty goodies.
When: Weekends from September 21 - October 27, 2019
Where: SeaWorld Orlando, 7007 Sea World Drive, Orlando, FL 32821
Web: SeaWorld Events
---
Ranch Rodeo & Cowboy Heritage Festival
Florida Ranch Rodeo And Cowboy Heritage Festival is a 2 day event that showcases the daily life of a working cattleman. The event showcases Ranch Rodeo Finals, Whip Popping Contest winners, colt riding, wild cow milking, working cow dog competition and a beef brisket cook-off.
Tickets are $10 and free for children 10 and under.
When: September 27th & 28th 2019
Where: Silver Spurs Arena, 1875 Silver Spur Lane, Kissimmee
Web: Ranch Rodeo

---
Last Ever Performance of Illuminations: Reflections of Earth
We bid a fond farewell to this 20 year family favorite nighttime show. Illuminations: Reflections of Earth comes to an end on September to make way for a new show. Forever Epcot will debut on October 1st 2019.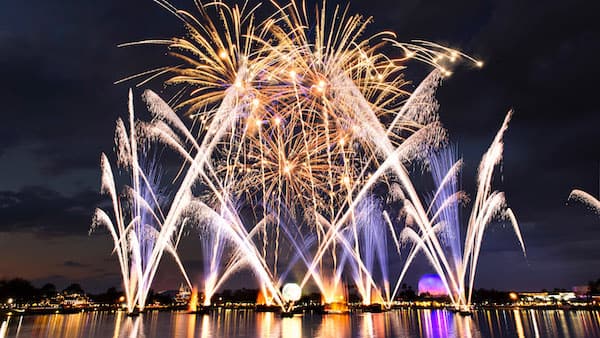 When: September 30th 2019
Where: Epcot, World Showcase
Web: Illuminations: Reflections of Earth | Forever Epcot
---
We hope you have an awesome time if you're visiting Kissimmee or Orlando in September 🙂