Kissimmee & Orlando in October - Trick or Treat?
We're well into Fall fun and festivities here in Kissimmee and Orlando in October. There are some amazing reasons to visit in the Fall.
Experience Halloween like Nowhere Else
In Kissimmee and Orlando in October, it's a spooky time of year full of tricks, treats, ghouls and ghosts. We've included the major Halloween events below, but do check  our Orlando Halloween Guide for full details everything happening in the Halloween Vacation Capital.
Weather in Orlando in October
Enjoy Hot Sunny Days and Balmy Warm Nights
While many of you will soon be thinking about dusting off those thick winter jackets, here in Florida we only have one wardrobe. Flip flops optional. Sunscreen essential.
Fall is one of our favorite times of the year. The extreme highs and humidity of the summer months are fading and the temps average a very pleasant low 80 degrees. 12 hours of sunshine. Bliss!
So here's What's on around Kissimmee & Orlando in October
Brand New Show Debuts at Epcot
Forever Epcot is a brand new nighttime spectacular that made its debut on October 1st 2019. The show replaces the 20 year run of Illuminations: Reflections of Earthmovers.
Forever Epcot is a limited-time show that will run until a new permanent nighttime spectacular debuts in 2020.
Check all about Forever Epcot
When: Nightly from October 1st 2019
Where: Epcot, Walt Disney World
Details: Forever Epcot

---
Magical Dining
Usually just for the month of September, the Magical Dining month has been extended into October. You'll be able to dine at some of Central Florida's top restaurants for just $35 a head.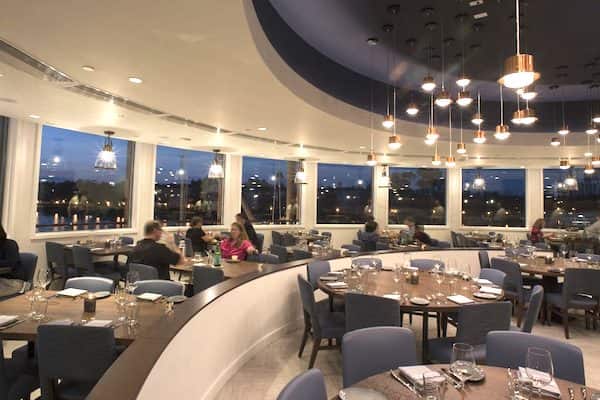 Organized by VisitOrlando, a dollar of every meal is donated to Freedom Ride and BASE Camp Children's Foundation.
When: August 23 – October 7th, 2019
Where: Multiple Locations – see link below
Details: Magical Dining Month
---
Epcot International Food & Wine Festival
Take your taste buds on a trip around the world throughout October. There will be 35 individual market places offering bite size snacks, desserts and beverages during the Epcot International Food & Wine Festival.
This hugely popular culinary extravaganza includes a host of events: Cheese Seminars; Beverage Seminars; Mix It, Make It, Celebrate It; Culinary Demonstrations; Celebrity Chefs; The Chocolate Experience; tasting events; food and beverage pairings and a host of add-on packages.
Join thousands of foodie fans to savor unique food and wines from around the world.

The icing on the cake? The Eat to the Beat concert series showcasing over 20 chart topping bands.
When: August 29th - November 3rd 2019
Where: 200 Epcot Center Dr, Orlando, FL 32821
Web: Epcot International Food & Wine Festival
---
Mickeys Not So Scary Halloween Party
Mickey's Not So Scary Halloween Party is one of the most popular events for Orlando in October. MNSSHP brings lots of fun for all ages, special parades, awesome fireworks and plenty of trick or treats on select dates throughout October.
When: October 1, 3, 4, 6, 8, 10, 11, 14, 15, 17, 18, 20, 21, 24, 25, 27, 29, 31 2019
Where: Disney's Magic Kingdom
Web: Mickey's Not So Scary Halloween Party

---
Halloween Horror Nights at Universal Orlando
Orlando in October is home to one of the Nations premier Halloween events. Unlike Mickey's party at Magic Kingdom or Spooktacular at Seaworld, Universal Orlando's Halloween Horror Nights are definitely not for the faint hearted.
The streets in the evenings transform into a monsters paradise ready to create heart pounding horrors featuring Haunted Houses, Scare Zones and live shows.
When: October 2, 3, 4, 5, 6, 9, 10, 11, 12, 13, 17, 18, 19, 20, 23, 24, 25, 26, 27, 29, 30, 31 2019
Where: Universal Studios Orlando, 6000 Universal Blvd, Orlando, FL 32819
Web: Halloween Horror Nights
---
SeaWorld Spooktacular
Orlando in October brings us this super kid-friendly Halloween event.
SeaWorld Spooktacular is perfect for the entire family to have some trick and treating fun.
The little ones will love this underwater "fantasea" with bright and colorful whimsical creatures, trick or treating, Penelope's Garden Party, Halloween Dance Party and Sesame Streets Countdown to Halloween.
When: Select Dates September 21st - October 27th 2019
Where: SeaWorld Orlando
Web: SeaWorld Spooktacular 
---
Howl-O-Scream at Busch Gardens
Continuing with the more adult theme, Howl-O-Scream is Tampa Bay's premier Halloween event. Select nights through November 2nd 2019 with tormenting surprises around every corner and unexpected scares.
The streets will be swarming with hundreds of roaming creatures, making escape nearly impossible. A chilling live show and the chance to challenge Florida's top thrill rides in the dark will keep the screams coming all night.
When: Select dates September 20th - November 2nd 2019
Where: Busch Gardens, 10165 McKinley Dr, Tampa, FL 33612
Web: Halloween at Busch Gardens

---
 Brick or Treat LegoLand Florida
A perfect Trick or Treat for the younger kids with Brick or Treat at LegoLand.
Lots of activities including LEGO ghost building, Scavenger Hunt, Costume Contest, Meet & Greet with LEGO characters, a 13 foot Vampyer Hearse and a fireworks finale. All included with the entry ticket.
When: Weekends in October, 2019.
Where: LEGOLand Florida, Legoland Way, Winter Haven, FL
Web: Legoland Florida
---
Celebration Florida Art & Wine Stroll
Head to Celebration Florida for art, wine and craft vendors.
The event starts at 5pm and includes live music too.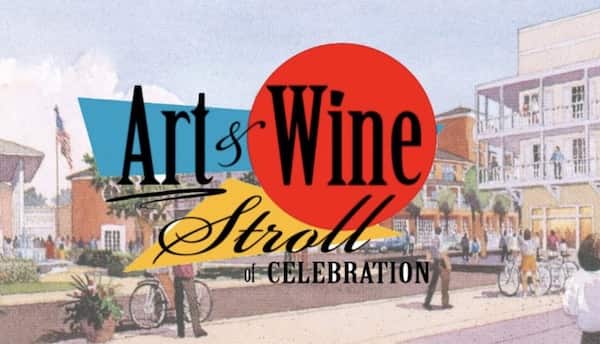 When: October 5th 2019
Where: Celebration Town Center
Web: Celebration Florida
---
Fall Festival & Pumpkin Patch
Southernhill Farms is a family owned and operated blueberry u-pick farm in Clermont. The Fall Festival will be held every weekend throughout October.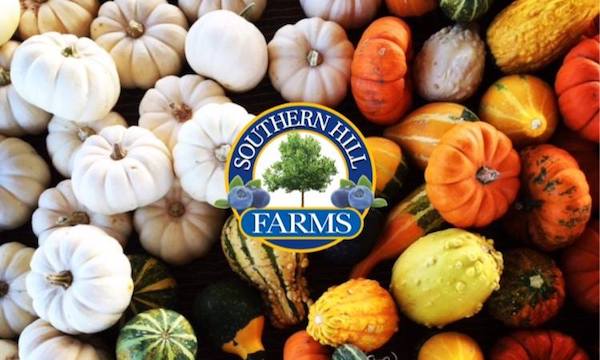 Each weekend there will be live music, local food trucks, craft beer & wine and, of course, the pumpkin patch. The pumpkin patch is home to an array of pumpkins of all shapes and sizes. There's a playground for kids, and giant games for adults such as Jenga and bean bag toss.
You can also hop on the Blueberry Express for $5 adults and $3 children or roast some smores on the firepit. You can purchase smores from the family store along with local and raw honey, lotions, hand balms and lots more.
When: Wednesdays and Weekends, October 5th through November 3rd 2019.
Where: Southernhill Farms, 16651 Schofield Rd, Clermont, FL 34714, USA
Web: Fall Festival 
---
VettE Fest
In honor of the Corvette, Old Town will once again host VetteFest on Saturday, October 5, 2019. This special car event now in its 13th year welcomes Corvettes, classic and new, to spend the day showing off their muscle power and shine.
When: October 5th, 2019.
Where: Old Town Kissimmee, 5770 W Irlo Bronson Memorial Hwy Kissimmee, FL 34746
Web: Old Town Kissimmee
---
Silver Spurs Bulls 'n Barrels Rodeo
The second annual halloween rodeo combines two of the most popular rodeo events, bull riding and barrel racing. Kids can dress up in their costumes and trick or treat in the arena's concourse.
Entrance for adults is $15 and children under 10 are free.
Groupon has an offer for tickets at $9.
When: 7.30pm. October 5th, 2019 
Where: Silver Spurs Rodeo, Kissimmee FL 34744
Web: Silver Spurs Rodeo or Groupon Offer

---
Blocktober Fest
Orlando in October brings a treat for visitors aged 21 and up. Blocktober Fest will transform Wall St. Plaza into the ultimate German party with German drinks, specialty German food and live Oompah music.
Beer: From 6-10pm you can get unlimited Sam Adams Oktoberfest and your own German stein for just $20. Then enjoy $3 Sam Adams Oktoberfest beer all night.

When: 6pm - 10pm, October 6th,  2019
Where: Wall Street Plaza, Orlando
Web: Blocktober Fest - Wall Street Plaza
---
Halloween Lights at Jeater Bend
The Lights at Jeater Bend is a street wide display of Halloween themed lights and music. It's great fun for all the family. The display features a wide range of Halloween and Disney themed displays. Park up on the main road and stroll along Jeater Bend to see it all.
When: Nightly from October 12th to October 31st 2019
Where: Jeater Bend, Celebration, Florid
---
Viva Osceola
Osceola County's premier Latin festival is held on October 12th. This annual event features entertainment, food, fun and games for the whole family, Viva Osceola!
When: October 12th, 2019 from 12pm - 7pm.
Where: Kissimmee Lake Front Park, 201 Lakeview Dr, Kissimmee, FL 34741
Web: Kissimmee/Osceola Chamber of Commerce
---
Come Out With Pride Festival
Orlando in October is home to Come Out with Pride Festival. The event attracts over 150,000 visitors with a massive parade lining the streets of downtown Orlando.
There's a marketplace filled with vendors from and supporting the LGBTQ+ community as well as the most impressive entertainment and fireworks display.
Spectators line the streets around Lake Eola to watch the many organizations, businesses and individuals supporting the LGBTQ community. With such a diverse array of marchers and floats, this is The Most Colorful Parade in Orlando!
When: October 12th 2019
Where: Lake Eola, Downtown Orlando
Web: Come Out With Pride
---
BBQ and Blues Festival
Some of the nation's best BBQ teams compete for the top prize in this event at Lakeridge Winery, Clermont. As well as delicious BBQ, guests can listen to a free concert of Blues music on the outdoor stage. Or go inside to the Wine and Cheese Bar for solo acts.
Arts and crafts vendors have plenty to offer and beers, soft drinks and ice cream are also available alongside the wines of the Lakeridge Winery.
Admission is $10.00. Children under 12 free. A portion of the proceeds go to support the South Lake Chamber of Commerce
 When: October 11th and 12th 2019 10.00am - 8.00pm and October 13th 2019 11.00am - 5.00pm 
Where: Lakeridge Winery, 19239 US-27, Clermont, FL 34715
Web: BBQ & Blues Festival
---
Repticon Kissimmee
See live animals from around the world, purchase pets and pet products direct from the experts at amazing prices you won't find anywhere else, and learn more about reptiles and exotic animals at live seminars and demonstrations.
When: Saturday October 12th, 10am-5pm. Sunday 13th, 10am-4pm, 2019
Where: Osceola Heritage Park, 1875 Silver Spur Lane Kissimmee, FL 34744
Web: Repticon Kissimmee
---
Winter Park Autumn Art Festival
Orlando in October brings us this fan favorite art extravaganza. The organizers expect more than 40,000 visitors for this annual event where local artists display their exceptional wares.
Food is supplied by local restaurants and live entertainment keeps adults happy. Workshops for children will keep them occupied and, hopefully, educated.
When: Saturday, October 12, and Sunday, October 13, 2019
Where: Central Park, Winter Park, FL 32789
Web: Winter Park Autumn Art Festival
---
Sunset Walk Car & Truck Show
Sunset Walk, located by Margaritaville Orlando, is hosting a car & truck show features classic and modern cars and trucks from all eras. Enjoy music from a live DJ as you sip and stroll Sunset Walk. Some stores, including Sketchers and Bahama Bucks, will be opening early for the event and offering specials. Booths from Rock & Brews and Burger Fi will be serving up specials. El Jefe's Tequila Taco Cantina will also host a booth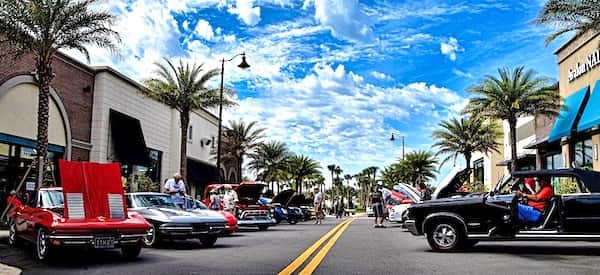 If you are staying in one of our vacation homes, Sunset Walk is almost on your doorstep!
When: October 13th 2019 11am to 2pm
Where: Sunset Walk, Margaritaville Orlando
Web: Sunset Events
---
Celebration Florida Oktoberfest
We might not get the cooler weather usually associated with fall, but that doesn't stop us cozying up in Central Florida! Just like we have Now Snowing at Christmas, the Town of Celebration also treats us to Falling Leaves during Oktoberfest.
Leaves fall 3 times a night at 7pm, 8pm and 9pm along Market Street.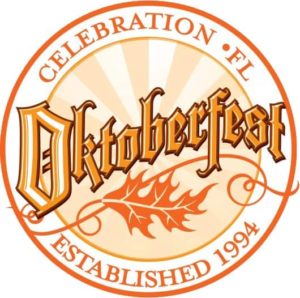 On October 18th, enjoy a traditional German experience featuring live music from Dan Witucki & Heimatland Musikanten. Join in the interactive live show featuring everything from yodeling to crowd sing-a-long fun.
On October 19th you can enjoy Rocktoberfest with a variety of music.
This is a family event with hayrides, pumpkins and fun. Check out our Celebration Dining Guide if you're looking for a bite to eat.
October 18th Schedule
5:30 PM DJ Tami Begins
6:10-7:00 PM Dan Witucki & Heimatland Musikanten
7:15-8:00 PM Dan Witucki & Heimatland Musikanten
8:15-9:00 PM Dan Witucki & Heimatland Musikanten
9:15-10:00 PM Dan Witucki & Heimatland Musikanten
10:00 PM Event Ends
October 19th Schedule:
5:00 PM DJ Tami Begins
5:30-7:00 PM James Boyd
7:10-10:15 PM The Band Be Easy
10:30 PM Event Ends

---
IMMERSE
Artists break past the stage and invite you into their performances at IMMERSE. Over 1000 diverse artists immerse you in interactive shows, art installations and inspiring live performances.
4 IMMERSE Ticket options are available:
The IMMERSE Experience Basic Ticket
The Full Experience Plus Ticket
The VIP Experience Ticket
The Dinner Party Project Experience
When: October 18th - 19th 2019
Where: Downtown Orlando Address: Orange Ave, Orlando, FL 32801
Web: Immerse
---
Rocket Launch
There's one rocket launch in October at Kennedy Space Center. In May 2019, SpaceX launched a constellation of networked satellites known as Starlink. The next group of satellites is set to launch this fall. The goal of Starlink is to create a network that will help provide internet services to those who are not yet connected, and to provide reliable and affordable internet across the globe.
When: October 19th 2019 
Where: Kennedy Space Center Visitor Complex
Web: Kennedy Space Center
---
A Taste of Space
Kennedy Space Center is celebrating science and art at the inaugural Taste of Space: A Collection of Art & Food event.
The event will feature food truck samplings and space inspired art stations. There will be a limited time display of art from the NASA archives that celebrates space travel.
Buy your space bucks, then exchange them at several food trucks from Central Florida for delicious bites and small plates at $7 each. Beer and wine is also available.
When: October 19 and 20, 2019, 11:00 AM – 4:00pm
Where: Kennedy Space Center Visitor Complex
Web: Kennedy Space Center
---
Fall Art & Craft Fair, Cocoa
The beautiful, historic town of Cocoa, on Florida's Space Coast, plays host to 200 vendors with their arts and crafts. A kid's zone will keep the youngsters happy and live music will entertain the adults. food and beverages are available and it is free to enter.
When: Sat Oct 19 2019 10:00am - 5:00pm | Sun Oct 20 2018 10:00am - 4:00pm
Where: Historic Cocoa Village, FL 32922
Web: Fall Art & Craft Fair
---
BOO! on Broadway
Take your little ghosts and goblins to Main Street in Downtown Kissimmee for the annual BOO! on Broadway. Great fun for all the family.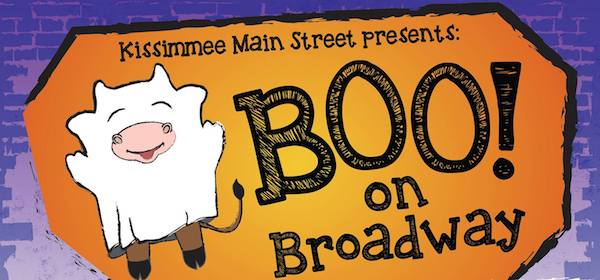 ---
What's On at Island Grove
Did you know we have a winery right in the heart of Kissimmee? Island Grove Wine Company is a winery and microbrewery serving award-winning wines. The bistro offers freshly made snacks and small bites and the coffee shop offers responsibly sourced coffee. And if you're staying at our 5 bedroom home, Island Grove is within walking distance! It's just a few minutes drive from our other homes.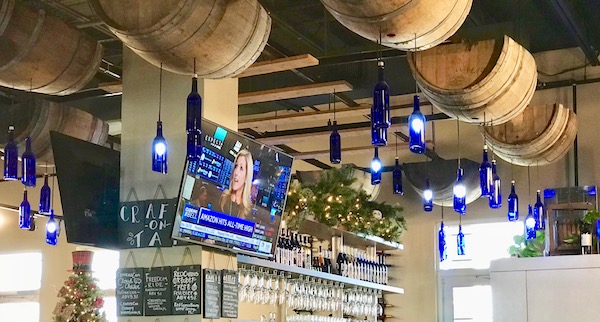 On October 25th, you can show off your knowledge of Friends at the 25th Friends Anniversary Trivia Night. It starts at 7pm.
Where: Islands Grove at Formosa Gardens, 3011 Formosa Gardens Blvd
Kissimmee, FL 34747
Reservations: 407-507-9888 ext.5
Web: Island Grove Wine Company
---
Zoo Boo Bash 
This might just be the wildest Halloween Orlando event you'll visit! This not-too-scary event is perfect for the young and old alike. Kids are invited to bring goody bags and wear costumes for trick or treat stations. There's even a face painter for those feeling a little under-dressed.
No additional ticket needed, this event is included with the entry fee.
---
Clermont Harvest Festival
Head over to Historic Downtown Clermont for a good old fashioned family harvest festival full of fun and festive spirit.
There will be pumpkin painting, kids zone, games, costume parade, petting farm and hay rides, traditional games such as bean bag toss.
Adults will enjoy over 100 craft vendors showcasing homemade and handmade goods, one of a kind collectables and gifts.
Food trucks will be available for snacks and the Downtown restaurants will all be open. And decorated!
When: October 26th 2019 10am - 6pm
Where: Montrose Street, between 7th and 8th, Clermont
Web: Clermont Downtown Partnership

---
Central Florida Veg-Fest
You don't need to be a vegetarian to enjoy one of the biggest and longest running veg festivals in the world. It's a smoke-free, alcohol-free family fun day showcasing a diverse range of vegetarian and vegan cuisines. Check out new products, learn healthy living alternatives and food prep demos. There's a kids zone, artists corner, live music, animal corner and drum circle.
When: Saturday, October 26, 2019 • 10:00 a.m.-6:00 p.m
Where: Orlando Festival Park, 2911 E. Robinson Street, Orlando, FL 32803
Web: Central Florida Veg-Fest
---
Mount Dora Craft Fair
The 34th Mount Dora Craft Fair expects to receive over 100,000 visitors to view or buy the offerings of more than 400 gifted artists and crafters. Food and entertainment is also supplied over the two days in this delightful little town.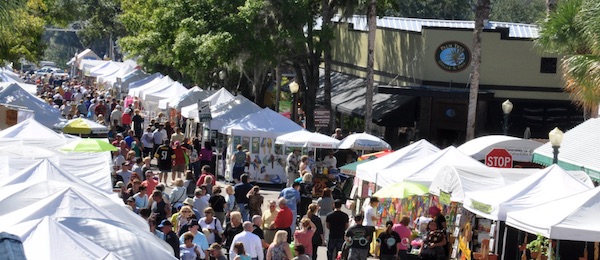 When: October 26th & 27th 2019
Where: Mount Dora, FL 32757
Web: Mount Dora Craft Fair
---
Celebration Pancake 10K, 5K and Kids Run
The courses take runners through quaint neighborhoods, into downtown, passing peaceful ponds and cute shops and restaurants along the way.
Proceeds from this signature event will support local organizations that make a meaningful difference in our community.
When: Starts 7.30am. Saturday 26th, October, 2019.
Where: Celebration Town Center
Web: 21st Annual Rotary Club of Celebration
There are lots of Halloween events in Orlando and Kissimmee, be sure to check our Halloween Guide too.