NOOSA NATIONAL PARK
Because of its secluded location the stunning coastline of Noosa National Park became popular decades ago with those who like to skinny dip. This tradition continues today but rather more discreetly away from the public gaze as the Park is a beautiful destination for all to enjoy.
For a bird's eye view of this amazing Park...
The southern end of the Park borders North Sunshine Beach or can be accessed from McAnally Drive where there is limited parking for walkers in the surrounding streets. Surfers often arrive at dawn or earlier and run along the sandy tracks with their boards to beautiful Alexandria Bay or A-Bay to locals.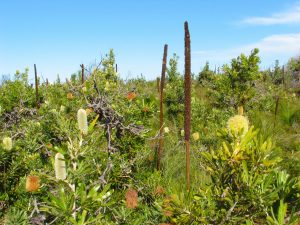 Joggers and walkers like to follow the coastal tracks to Little Cove at Noosa Heads stopping along the way to enjoy the spectacular coastline, the unique flora and watch the board riders, always hoping to see a Park koala high up in an eucalyptus tree! Detailed Park information at http://bit.ly/2HdEZg8
This nature video encapsulates why holidaymakers from all over the world make Noosa National Park a must experience destination!
And from a local Park ranger...
Enjoy a walk from the Noosa Heads entry to the Park...
And for those with young children in tow...
Posted by Rae at Balinese Beach House Noosa - just meters from the Park entry.