7 New Reasons to Visit Walt Disney World in The Future
Hold onto your helmets, folks! You're in for super fun with all these new reasons to visit Walt Disney World. Some are already open, ready and waiting for you. Plus there's a host of exciting new worlds and wonders in the pipeline.
---
If you haven't visited recently, check out What's New at Disney in 2019 | What's New in 2018 | New Restaurants at Disney Springs
---
7 New Reasons to Visit Walt Disney World in The Future:
#1: Star Wars: Galaxy's Edge - Hollywood Studios
Star Wars: Galaxy's Edge will take explorers to a remote frontier trading post way out on the edge of space. If the awesome Pandora: World of Avatar at Animal Kingdom is anything to go by, this new galactic land is going to be out of this world. Literally.
In this fully immersive land, you'll be able to visit a street market in Black Spire Outpost. Or try some delicious out of this world delicacies like blue milk at new food stalls. You'll even be able to visit the Cantina and see an old friend Rex.  And there will be TWO brand new thrill attractions too. Millennium Falcon: Smugglers Run and Star Wars: Rise of the Resistance.
Millennium Falcon: Smugglers Run, will put you right behind the controls of the most famous ship in the galaxy. There will be three unique flight crew roles for you to experience.
You'll find yourself right in the middle of an epic battle between the Resistance and the First Order in the second attraction, Star Wars: Rise of the Resistance.
So many new reasons to visit Disney World in just one land!
Open: Late Fall 2019
Details: Star Wars: Galaxy's Edge
---
#2: Toy Story Land
Don't want to wait for the future? Need a reason to visit Walt Disney World now? Toy Story Land is the answer. This bright and colorful new land opened in June of 2018 at Hollywood Studios. It;s a super immersive land packed with life-size fun. You'll be shrunk to toy size as you explore Andy's backyard with Woody, Buzz and other characters from the Toy Story movies.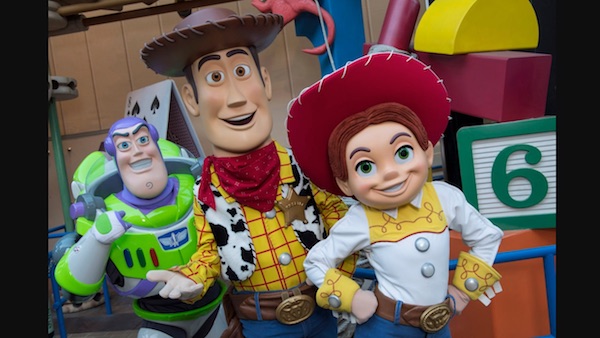 New attractions include Slinky Dog Dash, a super fun family friendly coaster. Also, Alien Swirling Saucers, a gently spinning ride will have you in a spin.
And did we mention the food? Woody's Lunchbox has some awesome treats!
See more: Toy Story Land
---
Epcot gives us several new reasons to visit Walt Disney World, along with a host of other announcements for 2021. This may seem a long way off to start announcing rides, restaurants and attractions, but when you take into account it will be Disney's 50th anniversary, it all falls into place.
#3: Epcot Transformation
There's so many new things coming to Epcot. Shiny new rides and awesome nighttime spectaculars, but a sad farewell to a long standing favorite.
After a 20 year run, Illuminations: Reflections of Earth will bow out at the end of summer 2019. We have two new shows over Showcase Lagoon coming our way.
Epcot Forever will debut right after Illuminations ends and will feature classic Epcot tunes along with pyrotechnics. This limited-run interim show will be shown until the brand new permanent pyro treat is launched in 2020.
A Celebration of Disney Music will show how Disney music inspires people around the globe. It will feature huge floating set pieces and custom-built LED panels. Kites with special effects, choreographed moving fountains, lights, pyrotechnics, and lasers will add the magic Disney touch.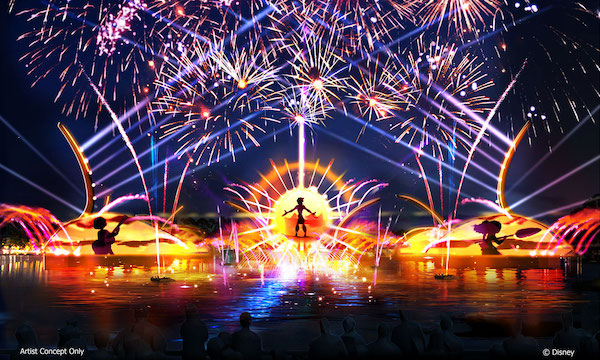 Guardians of The Galaxy: Future World is the lucky recipient of this shiny new attraction. 'Guardians of the Galaxy' is the result of the combined efforts of Marvel Comics and Walt Disney Studios Motion Pictures. This new attraction brings the glamor, action and excitement to replace the Universe of Energy attraction which closed on August 13, 2017.
Projected Open Date: 2021
The France Pavilion is being extended to feature a new attraction based on the 'Ratatouille' movie. During Remy's Ratatouille Adventure guests are shrunk to the size of Remy and chased through a kitchen as they desperately seek refuge.
To give the attraction authenticity, kitchen accessories and smells will be all around the escapees. There will also be a new Beauty and the Beast sing-along created by Don Hahn
No Date Announced. Possible Spring/Summer 2020 opening
---
#4: Out-of-this-world Dining & New Mission Space Experience
Diners will be transported into space for a new dining experience with amazing views perched over planet Earth. Famous Disney characters won't be the only stars around your table.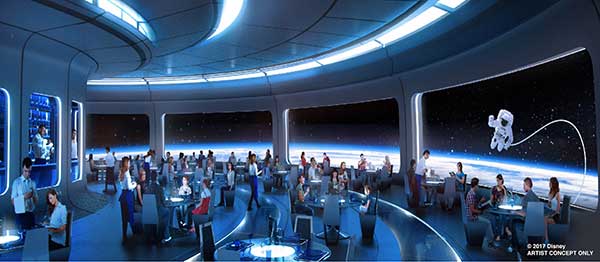 The new restaurant will coincide with the launch of a new Green Mission at Mission: SPACE that will take guests on a soaring journey over Earth.
The Patina Restaurant Group which operates Morimoto Asia at Disney Springs, Tutto Italia and Via Napoli at Epcot, will create the new restaurant next to Mission:Space.
Details: New Epcot Restaurant
---
#5: TRON Lightcycle Power Run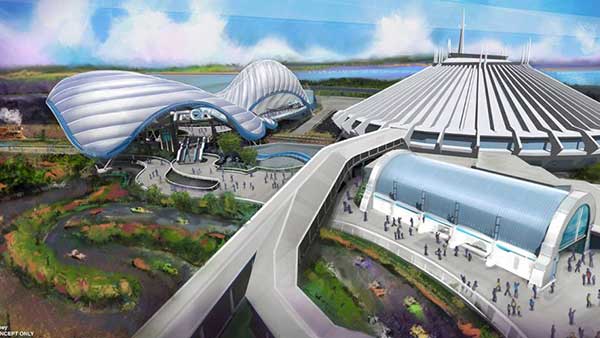 Magic Kingdom will be home to this shiny new attraction. Based on the movie, Tron, this exciting Light Cycle Rollercoaster ride has been hugely popular in Disneyland, Shanghai. Thrills, speed and lights combine to make Tron an awesome high-tech adventure.
Tron will be located by Space Mountain.
Open: 2021
Details: Tron - Magic Kingdom
---
#6: Mickey and Minnie's Runaway Railway
Considering it 'All Started with A Mouse', Mickey has never had his own moving attraction. Although many were sad to see the closure of the Great Movie Ride, Mickey and Minnie's Runaway Railway is promising a new world of cartoon as a replacement.
It will also have more hidden Mickeys than any other attraction anywhere in the universe. Heads will be spinning counting them all!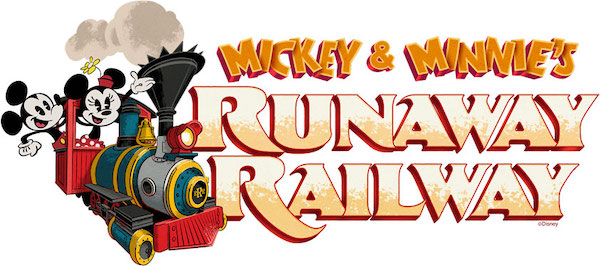 So how would you like to star in a movie? A movie with Mickey and Minnie as your co-stars. Well, this dream is about to become a reality. How?
Simple. Step through the movie screen and become part of the filming. Anything can happen, which just makes it all the more exciting.
There's no set launch date for the new ride, but the last day of The Great Movie Ride was on August 13, 2017.
This has to be one of our favorite new reasons to visit Walt Disney World!
Details: Mickey & Minnie's Runaway Railway
---
#7: New Methods of Transport
Disney have two new methods of transport. One is already with us, one is still to come.
Disney Skyliner Gondola
Connecting several of Disney's resorts to Hollywood Studios and International Gateway at Epcot will be the Disney Skyliner. The new gondola system will have pods decked with Disney characters giving guests a birds-eye view of the resorts and parks below.
Minnie (Van) Transport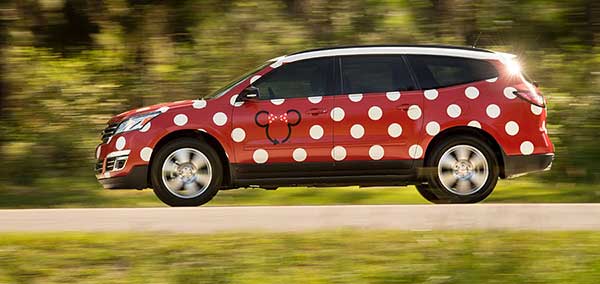 A recent mode of transport added to Disney is Minnie Vans. Painted red with white dots, these super cute vans give guests a point-to-point service throughout the Walt Disney World Resort.
A ride in these super cool vans gives us spotty new reasons to visit Walt Disney World!
Details: Skyliner & Minnie Van
---
So, have we given you enough new reasons to visit Walt Disney World? If not, stay tuned, there's bound to be a lot more to come!